Last month, Groupon reportedly demonstrated to Google that not everything's for sale, and it's now more certain than ever that Facebook did the same thing to Microsoft a few years ago. A Microsoft exec confirmed this morning that his company once tried to acquire Facebook.
Fritz Lanman, Senior Director of Corporate Strategy and Acquisitions at Microsoft, didn't make any effort to cover up the attempt, and there was no misinterpreting his words, according to Alexia Tsotsis. At LeWeb 2010, Lanman simply said during an onstage interview, "Yeah, we tried to acquire Facebook."
By way of explanation – or perhaps just as a random observation – Lanman then added, "Facebook had a lot of similarities to Microsoft back in the day."
Those statements are sure to get more than a few investors thinking. Microsoft shareholders may wince at the thought of the great opportunity the company was denied. Facebook backers, meanwhile, are liable to start seeing more dollar signs than ever before.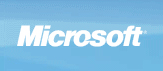 Anyway, Microsoft at least managed to trade $240 million for a 1.6 percent stake in Facebook back in 2007, as we all know.
That investment seems to have worked out for both companies as they've occasionally chosen to integrate products and services in the subsequent years.