The majority (80%) of broadband users in the United States do not know the speed of their broadband connection, according to a new survey released today by the Federal Communications Commission.
"Speed matters. The more broadband subscribers know about what speeds they need and what speeds they get, the more they can make the market work and push faster speeds over broadband networks," said FCC Chairman Julius Genachowski.
The survey found no demographic group had good awareness of their home broadband speed. The survey did find some demographic differences with 71 percent of men not knowing what speed they are getting, while the figure is 90 percent for women.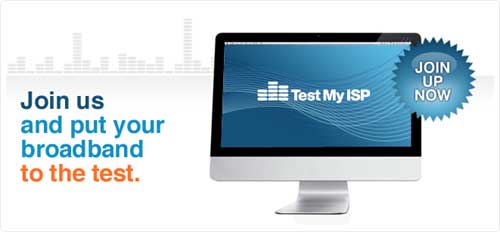 When it comes to age, 73 percent of those between the ages of 18 and 29 do not know their home broadband speed, while the number increases to 88 percent of people age 54 and over,
Most Americans are satisfied with the broadband speed they are getting. Ninety-one percent of broadband users say they are "very" or "somewhat" satisfied with the speed they get at home.
The FCC is asking for 10,000 volunteers to participate in a study to measure home broadband speed in the U.S. Hardware will be installed in the homes of the volunteers to measure the performance of all the major Internet service providers in the U.S.
Anyone can register as a volunteer for the national test at www.TestMyISP.com. The study results will be published in a "State of Broadband" report to be released later this year.