Electronic Arts has launched Madden NFL Superstars on Facebook that allows users to create their own fantasy team by collecting NFL players and competing in matchups with their friends.
"Each day on consoles, fans are playing as many games online as the equivalent of 750 full NFL seasons," said Peter Moore, president of EA SPORTS.
"Now on Facebook, Madden NFL Superstars will bring a whole new dimension and audience to the Madden NFL experience."
Madden NFL Superstars allows users to choose from more than 1,500 current players from all 32 NFL 2010 teams. The game features an "In Season" mode where players compete in increasingly difficult matchups against other player's teams through a progressive ladder to earn championship trophies.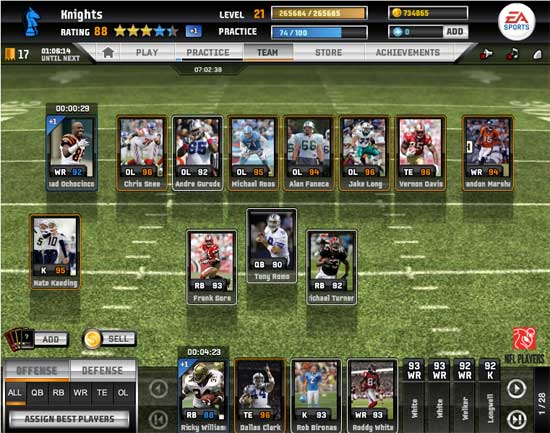 "NFL Pro League" mode allows players to compete in a series of games against each of this season's actual NFL teams. "Scrimmage" mode allows users to play against their Facebook friends.
"The highly celebrated Madden NFL video game franchise from EA SPORTS is loved by millions. Madden NFL Superstars is a unique new experience that gives those fans, and tens of millions more, an opportunity to enjoy the excitement of NFL football on Facebook," said Kristian Segerstrale, vice president and general manager of Playfish.
"With the start of the NFL season right around the corner, we're looking forward to feedback from the Madden NFL Superstars community to help us create the most authentic and entertaining NFL football experience possible on Facebook."