Too soon, or a harsh dose of truth?
Just hours after the news broke about the untimely death of Jackass star Ryan Dunn, legendary film critic Roger Ebert called him and his friends out for drunk driving.
Dunn, who was 34, was driving his Porsche early this morning in West Goshen, PA when he lost control and flew over a guardrail. His car reportedly slammed into a tree and caught fire. There was a passenger in the car who was also killed, although police have been unable to identify the body. According to the police report the car went through about 40 yards of trees before hitting the last one and bursting into flames.
His last tweet from last night linked to a photo of him drinking with a couple of buddies. That tweet has since been removed from his Twitter feed. Here's a screen cap of the photo in question –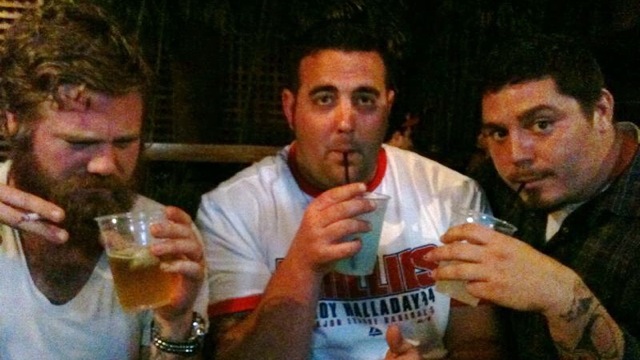 This twitpic obviously led to speculation that the horrible crash was due to Dunn being drunk. TMZ reports that one person has said Dunn had three Miller lights and three "girly shots" in a 4 hour period. This is hardly enough to inebriate a grown man. But according to another person, Dunn was "wasted" after drinking heavily. Police have said that speed was most likely a factor in the crash, but there is naturally no way to tell if he was intoxicated yet.
So news of the drunk driving death of Dunn hit Twitter and he has stayed a trending topic all day. The most high profile person to tweet something controversial about the death was Roger Ebert. He tweeted this a little over an hour ago –
Ouch. Is Ebert's comment made in poor taste? Or does he have a point? Even if he does have a point, is it simply too soon?
Many of Ebert's Twitter followers aren't happy with the comment. One user says "that was in disgustingly poor taste." Another tweets "why is this a joke; he is still a person, have some respect." One simply tweets "You're an asshole."
I happen to love Roger Ebert, who I believe is a national treasure. A statement like the one he made is loaded with intricacies. Sure, drunk driving is dumb and it puts other people's lives at risk. And another person did die in this accident besides Dunn. But the death is quite tragic and no matter what, he is still a human being with family and friends. Maybe 140 characters isn't the best place to make a statement on a complicated issue.
Some of Dunn's fellow Jackass stars have spoken out about the death. Here's what they have to say –
What do you think about Ebert's remark? Let us know in the comments.
Add your condolences to the Ryan Dunn page on FamousDead.com.
[Image Courtesy TMZ]