I'll preface this post by saying that I am a total Instagram fanboy. No shame. What I first downloaded on a whim has earned a place on my mobile device home screen. It's an app that I find myself checking more and more every day.
When I first heard about Instagram, I said, "Oh, so a free Hipstamatic…sounds good." I quickly realized that Instagram is providing more than just photo filtering (which is fun). Instagram is a full-fledged social network, a fun and satisfying one at that.
With its own photo-news feed, comments, likes, hashtag capabilities, "@" tagging, and geotagging, it has won the hearts of many more than just this writer. Now over 7 million users strong, the application has just hit another milestone.
Instagram announced today on their blog that they have just surpassed 150 million photos shared. They also noted that 15 new photos roll in per second.
Thank you for sharing your stories through Instagram. Here's to another 150 million. (If you want to help us get there, take a look at our Jobs page – we're hiring!)
That "we're hiring" blip is interesting because one of the things people find so charming about the company is their tiny workforce. Until just recently, the company had been able to run with just 4 employees. A few days ago AdWeek reported that they had just hired their 5th employee, Jessica Zollman, as their "community evangelist."
Here's photo #150,000,000, as snapped by @janefot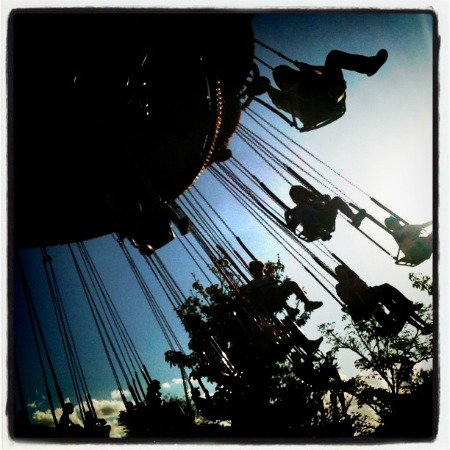 Instagram is being used by celebrities, businesses and news organizations as well. Companies like Kate Spade and new outlets like NBC and CNN have their own accounts. Justin Bieber almost crashed the servers when he tweeted out his first Instagram pic a couple of weeks ago.
Remember that 7 million user stat? That's even more impressive than you think. As VentureBeat points out, Instagram just launched last October. At this point in their lives, neither Facebook nor Twitter had even reached 1 million users.