MovieTickets.com has reached a multi-year agreement to exclusively provide online movie tickets for Amazon.com's IMDb
Under terms of the agreement, ticket buyers searching for movies and movie showtimes on IMDb are now able to purchase tickets via a co-branded site for theaters affiliated with MovieTickets.com. This offers ticket buyers access to MovieTickets.com's network of 195 theater chains worldwide.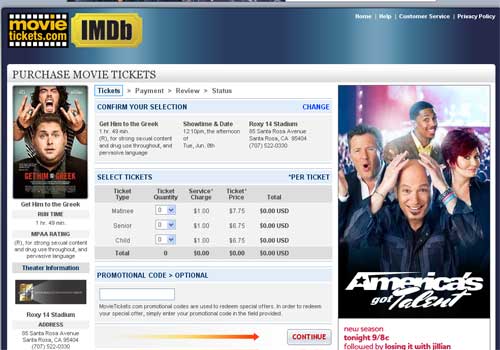 "IMDb is one of the most recognized brands on the Internet, especially among movie enthusiasts. We are excited to be working with a destination that services such a tremendous audience," said Joel Cohen, CEO, MovieTickets.com.
"We've experienced continued growth in recent years within our affiliate network, and the addition of IMDb will greatly expand the ticketing opportunities and visibility for our exhibitor partners and their inventory that MovieTickets.com represents."
As part of the deal, WestWorld Media will be the exclusive provider of movie showtimes on IMDb.