At the Consumer Electronics Show in Las Vegas this week, there will be a total of 25 new HD Radio products introduced, making for this technology's broadest product category coverage ever. This year, 15 automotive brands will produce over 80 vehicle types, and 36 of them will include HD Radio Technology, according to iBiquity Digital.
Brands include:
– Audi
– BMW
– Ford
– Hyundai
– Jaguar
– Kia
– Land Rover
– Lincoln
– Mercedes Benz
– Mercury
– MINI USA
– Rolls Royce
– Scion
– Volkswagen
– Volvo
At least three new vehicles are on display at the event at the HD Radio booth – the Ford 2011 Taurus SHO, Volkswagen 2010 MY Golf TDI, and 2010 Scion xB. The first ever factory installed implementation of HD Radio enabled iTunes Tagging will occur at CES and will be showcased by Ford. A number of after-market solutions from various brands are being displayed as well.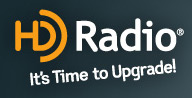 "New low-cost, low power IC solutions were introduced at CES 2009," says iBiquity Digital. "Since that technical breakthrough, many new portable products have been committed for launch into the consumer market, several of which are currently available, with additional new models on display at CES 2010."
These include Microsoft Zune HD, Insignia ND-HD01, Cydle T43H (PND w/ Real Time Traffic), Cydle P15, Gigaware 12-645 and 12-646, Sangean DT 600HD and Sangean DT 800HD. iBiquity itself is developing a Software Development Kit (SDK) for receiver partners to aid feature integration, which is planned for later in 2010.
Over 2,000 stations in the US use HD Radio Technology. The technology allows for a richer multimedia experience than traditional radio giving users access to album art and other features.
Watch for more WebProNews coverage of CES, with exclusive video interviews coming soon.

Related Articles:
> CES: Opera Releases New SDKs and New Browser
> Cisco Leaving a Big Mark on Consumer Electronics Show
> HP Unveils New Touch Notebook and Some New Minis at CES