Rockstar Games, the developers for the Grand Theft Auto series have officially announced the existence of Grand Theft Auto 5. They completely covered their website with this Grand Theft Auto 5 logo, with a release date for the first trailer: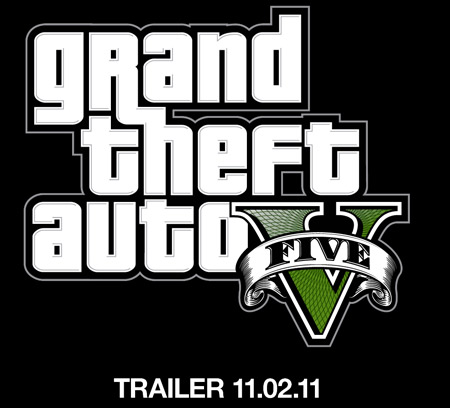 The Grand Theft Auto series has been one of the strongest gaming franchises from the past 15 years, with almost every release setting sales records. Grand Theft Auto IV was the last console release, which dropped back in April 2008. The game was a critical and commercial success, selling 3.6 million units and earning $500 million in revenue during its first week. Suffice to say, GTA V has a lot to live up to.
Since the announcement, GTA V and other variants have been trending high on Twitter. People are mostly excited, while others are already beginning to speculate as to who the main character for the game will be, and what city will be the backdrop for all the mayhem.
One of the most important elements of the GTA series is the city players will be driving, shooting, and flying through. Rockstar has always done a fantastic job of taking the spirit of a real life city and morphing it into something all its known. They've done New York City, 80's Miami, 90's Los Angeles, and then a grittier more realistic New York City. The speculation for the next city backdrop will keep all of us fans having fun arguing about what era and 'burg they should use.
Personally, as long as I get to drop a helicopter onto a group of hookers, shoot them, make off with their money while drawing 3 stars from the cops and making it out alive, I'll be happy. Don't judge, you're thinking the same thing.