Google Earth, Google Maps, and regular Google search results may sport some more geographically relevant photos in the future. Today, Google announced that it's linked Panoramio and Picasa in order to make it easier for people to share pictures.
Panoramio is the geolocation-centric photo-sharing site that Google acquired in 2007. Picasa is the more traditional photo-sharing site Google's owned since 2004. Bringing them together makes sense, even if it's not the timeliest move Google's ever made.
As for some specifics, Roger Trias i Sanz, a software engineer at Panoramio, wrote in a post on the LatLong Blog, "[W]e are happy to announce that you can upload your pictures right from Picasa Web Albums into Panoramio. By uploading your best photos of places into Panoramio you can share them with the Panoramio community and the world . . ."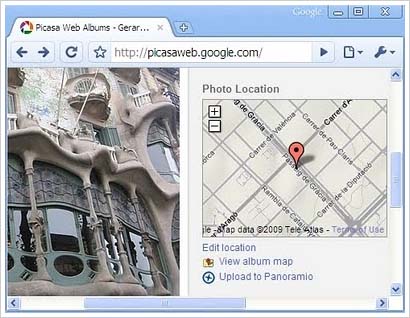 Or you can not share them, of course. Google's apparently learned some lessons about unauthorized automation since the debut of Buzz, as the post made clear that photos must be both geotagged and in a public album to be transferred from Picasa to Panoramio. Plus, users will have to be logged into a Panoramio account to start an upload.
All in all, this development has the potential to improve several of Google's products without upsetting anybody.