About four weeks ago, Gmail gained a drag-and-drop feature that made attaching files to emails considerably more convenient. Now, as a sort of complement to that text-focused upgrade, another new feature is set to make inserting pictures into emails easier, as well.
A noteworthy point here is that Google's skipped past the beta/lab stage, offering the new option to lots of ordinary Gmail users. Another important fact is that it's user-friendly – the sort of thing even people who don't read WebProNews and official Google blogs might discover for themselves.
Michael Davidson, a software engineer, explained on the Gmail Blog, though, "[W]e're launching a feature that allows you to drag images from your computer into a message. You don't have to have the insert image lab enabled for it to work. Just drag the image in, resize it if you want, and send."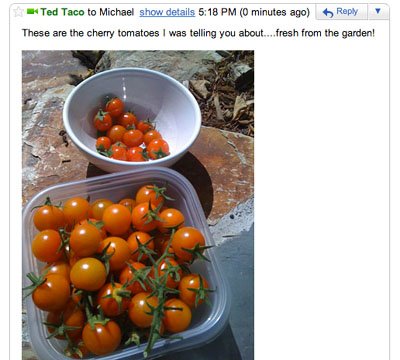 Then Davidson mentioned the one catch, which is significant: "Currently, this feature only works in Google Chrome, but will be coming soon to other browsers."
It's your call whether Google is trying to reward Chrome users by giving them early access to some cool stuff, or if this is just a new way of testing things out on a small subset of the population. Anyway, it'll be interesting to see how long "soon" turns out to be.