Ford has launched a social media campaign on Facebook to promote its new Explorer.
The campaign called "Go. Do. Adventures," asks people what they would do and where they would go if they had a new Ford Explorer for a week.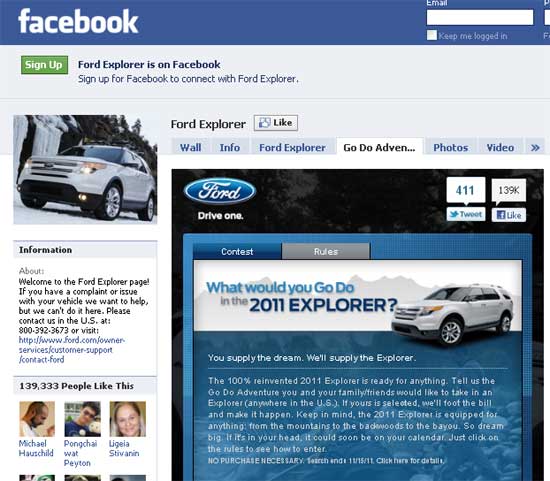 People can submit essays, photos and videos via the Ford Explorer website and Facebook. The responses will highlight product features and unique American locations and attractions. Ford will select 10 winners to go on their own road trip, expenses paid, and it will be documented on the Explorer Facebook page.
"This provides a platform for a larger audience to experience Explorer. We started the conversation by revealing Explorer on Facebook and are continuing to advance that dialogue online," said Eric Peterson, Explorer communications manager.
"We have actively answered our fans' questions, but now we have an opportunity to create advocates and show how Explorer can enable you to do the things you always dreamed of."