Three weeks ago, Facebook took several steps to improve its handling of photos, introducing a streamlined tagging and uploading process, a better photo viewer, and support for high-resolution pics. Now the company's at it again with a drag-and-drop option.
A Facebook representative wrote in an email to WebProNews, "Today we're making available the ability to drag-and-drop photos and albums to rearrange them. This highly-requested feature (the #1 requested photos feature) allows people to easily reorder the sequence of their albums as well as the order of photos within an album."
And indeed, as the screenshot below may show (click through to see Facebook's more-instructive original video), moving stuff around is now easy as can be.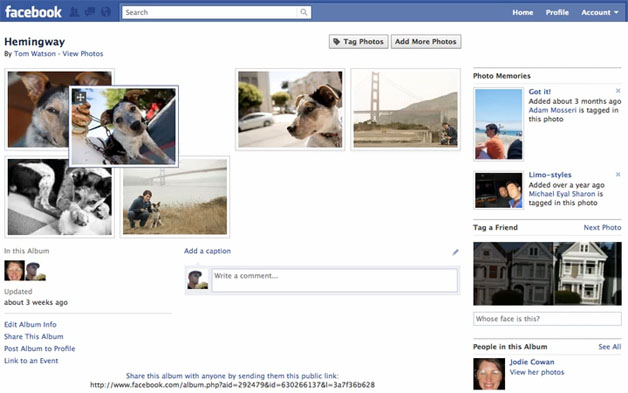 Want to know where to direct your thanks? The Facebook representative explained, "One other pretty unique part of this is that it was built at our most recent all-night Hackathon by Andrey Sukhachev. Andrey, a developer on the feed team, took the time to scratch an itch that he and many of our users have."
Anyway, this change could help Facebook pose more of a threat than ever to Flickr. Or it's at least sure to please Facebook's current audience of heavy picture takers.