Android phones got off to a late start compared to the iPhone, but now, most research firms agree Android phones are winning in terms of sales. And Android tablets might soon pull off a similar coup, as the experts at BMO Capital Markets have predicted shipments of Android tablets and iPhones will draw even in the second half of this year.
Elizabeth Woyke reported, "During BMO's Jan. 10 conference call, analyst Keith Bachman, who covers enterprise hardware and imaging, said, 'The number of players participating in Android tablets will replicate the success Google has had on phones.' He predicts that Android tablets will 'reach unit parity' with Apple's iPad by late 2011."
Woyke also wrote, "BMO expects at least 25 to 30 tablets from nearly 20 manufacturers by mid-year, citing Asus, Coby, Fujitsu, HP, HTC, Lenovo, Motorola, MSI, Toshiba, ViewSonic and Vizio, among others."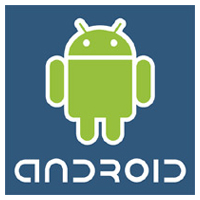 That's great news for Google. Even if this prediction isn't spot-on, it shows that onlookers have lots of confidence in Android, even extending to versions of the OS that haven't been released yet (Honeycomb, Ice Cream).
Also, in the tradition of self-fulfilling prophecies, if a hardware maker or two on BMO's list doesn't yet have a relationship with Google, they might open the lines of communication in an effort not to get left behind.
On a potentially related note, Google's stock is up 0.49 percent so far today, ahead of both the Dow (up 0.48 percent) and Nasdaq (up 0.43 percent).