Ask's Dictionary.com has reached the 10 million download milestone for its mobile apps in just over a year. Dictionary.com gets about 50 million unique visitors a month between its site and its mobile apps.
The company's new iPad app already has over 100,000 downloads to date. I spoke with Dictionary.com President Shravan Goli who expressed a great deal of excitement about the iPad and tablet-style devices in general.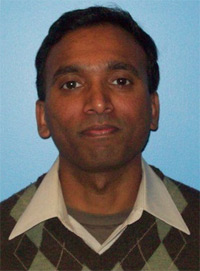 He says their iPad app already gets a higher level of engagement from users in terms of time spent with the app. Over 40% of users, he says, are coming back 2-5 times a day. User engagement is 2x-to-3x more than the online site, and time spent and usage frequency is also 2x-to-3x more than the online site. It's worth noting as well, that the site has games that are not even available through Dictionary.com's regular apps (though a couple of them have their own apps in Apple's App Store).
While Goli is clearly ecstatic about the popularity Dictionary.com's iPad app is already receiving, he's more excited about the future. "What we're excited about is working on the 2nd generation of the app." Don't rule out games in future versions either.
Like other smartphone makers have come into play following the iPhone, we're going to be seeing this big time with tablet devices like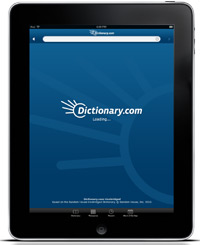 the iPad. This is at the beginning of its lifecycle, Goli says. "We look at it as something that's going to explode." And Dictionary.com will continue to look for ways to take advantage.
"At the end of the day we're definitely seeing some of our fastest growth." This a good example of what we're talking about when we discuss mobile making search more diversified – people are finding different kinds of information in different ways than they might have in the past. Of course Dictionary.com has been around for over a decade, but mobile simply changes the game – someone who may have used Google to look up a word on their computer, may have also downloaded the Dictionary.com app specifically for definitions – or maybe for some of its other features.
People aren't just going to look up words, he says. They're going for pronunciations, how to use a word in a sentence, word of the day, etc. – things that aren't incredibly easy to find through "generic search".
Goli says Dictionary.com's well-recognized brand has played a great role in the success of its apps. "We haven't done any marketing on the mobile side," he says. They've essentially just marketed the apps on Dictionary.com itself, and they still reached the ten million downloads.
Look for an even bigger expansion of Dictionary.com's presence as they have also opened up their API, giving developers access to words and definitions for use in games and other types of apps.