A majority of consumers react positively when companies respond to postings on social media sites, indicating the value of the channel as way to engage people in a dialogue while building a company's image, reputation and brand, according to a new study by The Center for Client Retention.
The study found 55 percent of consumers felt positively when companies responded to a social media posting, with only 5 percent reacting negatively and 40 percent remaining neutral.
Twenty-two companies consisting of Fortune 500 and Fortune 100 companies, provided information on their social media policies to see how it compared with their consumers' expectations. The study included feedback from 27,000 consumers about their use and impressions of social media.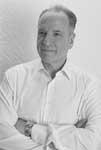 "This is a significant finding for the 22 companies and reinforces the value of monitoring social media sites," said Richard Shapiro, CEO, TCFCR.
"However, it's critical for companies to be aware of the fine line between using social media to connect with customers versus being in a constant selling mode."
Other key highlights include:
60% of consumers engage in social media sites (62% women, 57% men).
While the overall social media usage averaged 60%, the percentages by age closely mirrored the general population with 35 year olds and younger using it 80% of the time or more and 36 to 50 year olds using it an average of 60% of the time. Of those consumers in their 70's and 80's, 21% are visiting social media sites.
Slightly more than 85% consumers utilize on Facebook, where all the participating companies have a presence, 38% on YouTube, 19% on MySpace, and almost 13% on Twitter.
One in ten consumers who did contact consumer affairs departments from the 22 companies polled posted dialogue to a social media site. 58% percent of the women posted a positive comment, compared to 49% for men. 35% of the males posted a negative comment versus 26% of women.