To the scrutinizing eyes of the internet, no Photoshop disaster will go unnoticed. That doesn't just apply to the Western web, but also to those in the East.
Chinese internet users have taken a fairly egregious editing error and run with it. Late Sunday evening, an article was posted to the government website of Huili County, China. Huili county is part of the Sichuan Provine and is under the adminstration of the Liangshan Yi Autonomous Prefecture.
The article, about upgrades to road conditions within the county, had a photo with three government officials on the scene who appear to be discussing the road conditions. The only problem is that the photo is so clearly photoshopped that it's laughable. Apparently one user who spotted this error posted it to a Chinese internet forum and said:

I had nothing to do today so I visited the website for our county government. The headline story was about the upgrade for the road to the countryside. I looked at the photo and I almost coughed out half a liter of blood! Even a rank amateur like myself can tell that this was a PhotoShop job, and they had the nerve to put this on the home page!
So many people visited the government website that it was down for a brief period of time. Here's the photo in question –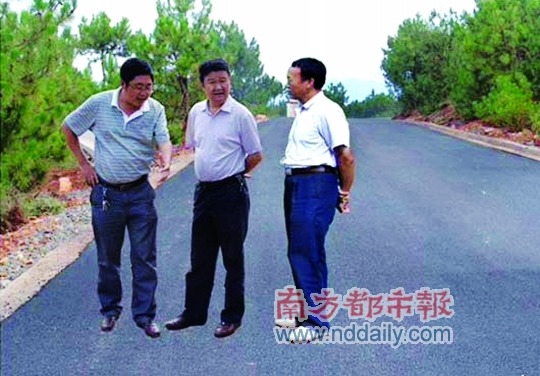 Chinese internet users took the photo began creating their own Photoshop masterpieces. I present to you, some winners of the Levitating Government Officials meme, courtesy of the Chinese site tt.mop.com –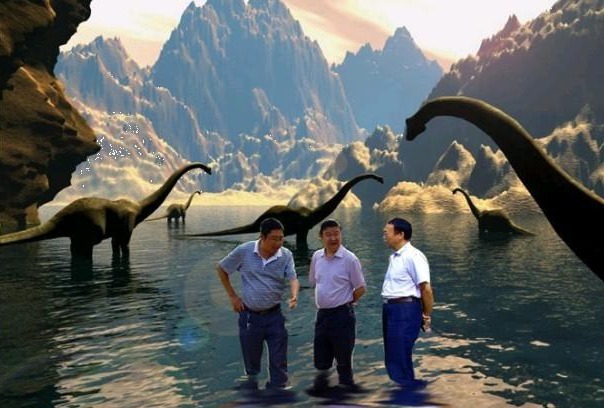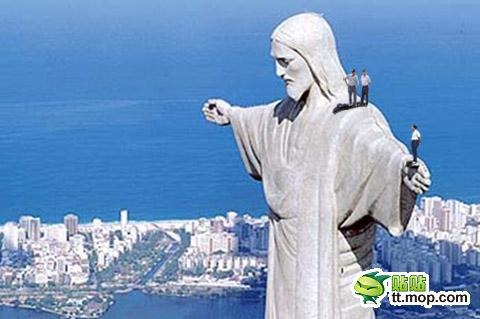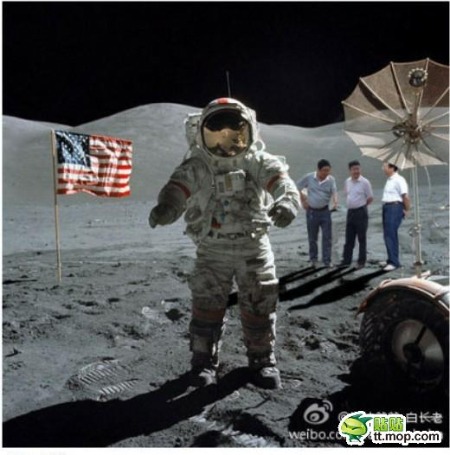 When this began to go viral, the Huili County Government went into damage control mode. They set up an account on Weibo, which is China's version of Twitter, just to address the Photoshop faux pas. On Weibo, they said that government officials did in fact go on site for the road inspection, but the original photos weren't very clear. They also said that they learned a lesson from all this and thanked the internet community for their criticism.
They also posted what are supposed to be the original photos from the road inspection. Check them out for yourself but in my opinion, the argument could be made that they still look a bit off.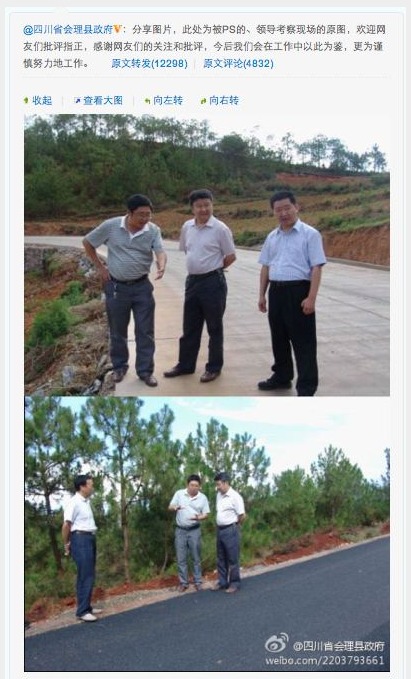 Photoshop disasters are some of the best things on the internet, hands down. If you have some time to kill, may I suggest browsing through the Top 20 Photoshop Disasters of 2010 as judged by PSDisasters.com.