ChaCha has launched a new MMS service for movie trailers, coupon images, rich media ads, and other video content to "virtually all phones". The service works on even the 75% of US mobile phones that aren't smartphones, the company says.
Known as an answers service, ChaCha will begin serving MMS ads to its users (ChaCha claims 15 million active monthly uniques). As mobile marketing becomes increasingly important, this might appeal to a range of advertisers.
"This is a big deal for both our advertisers and users," says ChaCha CEO Scott Jones. "Many marketers view sight, sound and motion as major enhancements to their brand's message, and we are now in the ideal position to support these objectives in mobile channels. Smartphones have whetted the consumer's appetite for mobile, rich-media content. MMS allows media to finally reach virtually all mobile phones in a way that advertisers can have their messages seen and heard. Our users will benefit regardless of their phone type."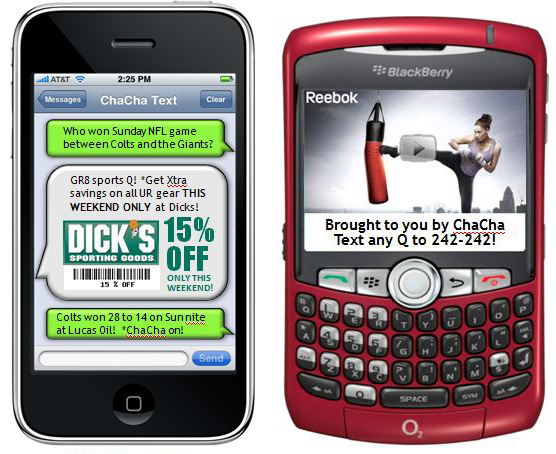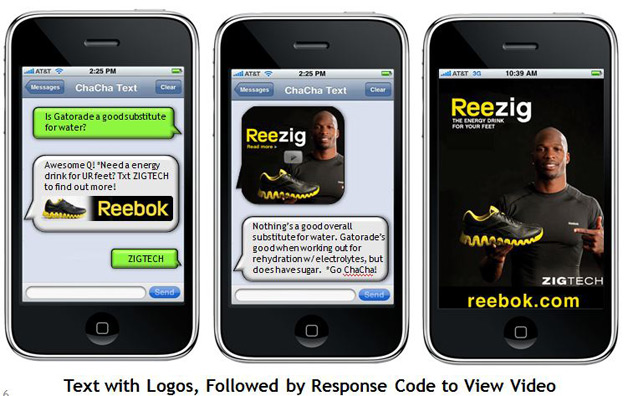 <
"ChaCha has grown to be the 'smart friend' millions of people turn to for all their answers, and now marketers can leverage these relationships by inserting media-rich ads in response to specific questions or keywords," says. Jones. "ChaCha MMS also enables marketers to capture device information so that audiences can be segmented by region, handset, or interest to achieve the highest return on investment. We are the only mobile answers service powered by humans, and are now the only one to provide MMS mobile advertising for our partners within an engaging one-to-one conversation."
The company says that in 2010, 73% of its mobile advertising campaigns resulted from renewals because engagement and response rates are demonstrably higher on ChaCha.