If being turned away at the door of the most exclusive clubs in real life isn't enough, now you can feel the same shame and envy on the internet! Head on over to TheWorldsMostExclusiveWebsite.com and try to get in the door. Spoiler alert: You probably can't.
That's because to even get in the door of the swanky looking alley entrance, you'll need a verified Twitter account. As you all know, a verified Twitter account is the little blue check mark next to users' names that is used to differentiate between celebrities' real accounts and the many fake accounts that spring up. So unless you have one of those, you can't get in the door.
Here's the entrance: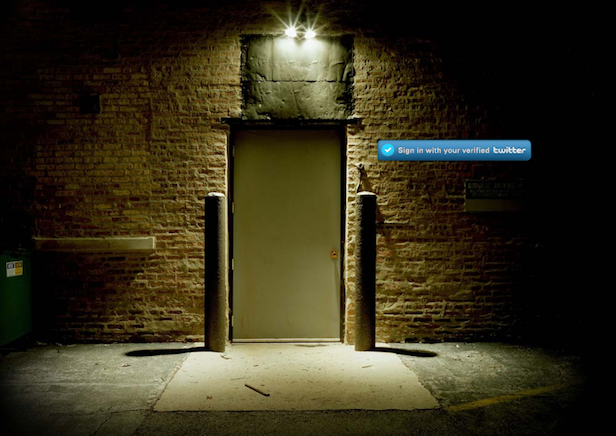 If you click on the "sign in with verified Twitter" button, you'll be redirected to allow access to your Twitter account. The site says that "granting permission simply confirms if you are a verified user and how many followers you have. Nothing else. Those who manage to gain entry will be listed inside."
If you do not have a verified Twitter account and still try to get in, you'll see this:

And the "slightly less discriminating destination" that you are directed to? The Olive Garden website.
Well played, exclusive site creators, well played.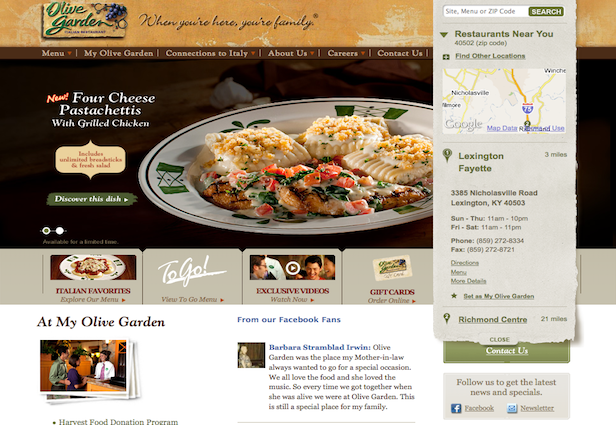 So you can get in the door with a verified account, but once inside you will need to have an impressive number of followers to proceed any further. To access the next area, you'll need 5,000 Twitter followers. To get through Door 3, 25,000 followers. Door 4 – 100,000. Door 5 500,000. Door 6 – 1 million. Door 7 – 5 million.
Currently, the only person to go through Door 6 has been Ryan Seacrest. On his website, he gives us a look into the more exclusive rooms that he has accessed. It looks like when you get to a door that requires more followers than you have to enter, it will tell you to "please remain here until you get more popular."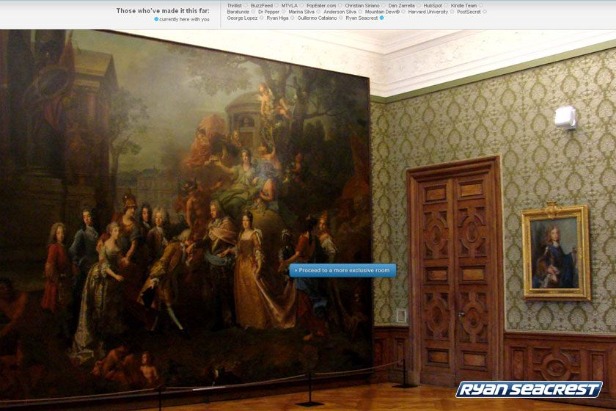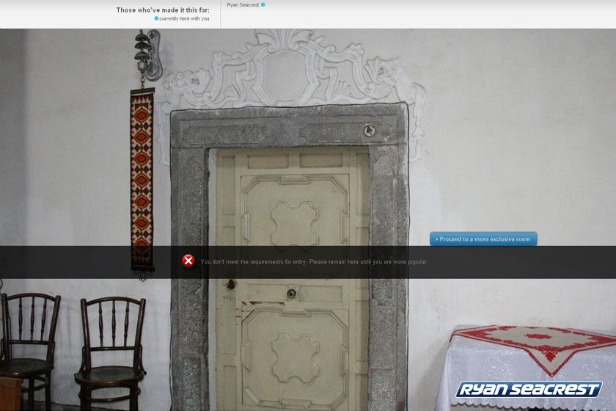 Who are the minds behind this ultimate test in Twitter popularity and exclusivity? For one, New York based creative director Jeff Greenspan. You may know him as the guy behind another viral campaign Hipster Traps. Chained to various signs in the city, Greenspan placed PBR, American Spirit cigs, pink plastic sunglasses and fixie bike chains inside a bear trap – Hipster Trap, get it?
Also involved is Greenspan's co-creator of Letterbombing.com Chris Baker. Letterbombing involves coordinated Facebook attacks where you and your friends reserve posts on another friend's wall, change your profile pictures to letters, and spell anything you want down their wall.
Also responsible is Mike Lacher, who created On The Bro'D, a tumblr blog that features a line by line translation of Jack Kerouac's On The Road and retold for Bros. Designer Doug Loffredo also helped on the site.
So who's gonna bust through that 5 million follower door? It's going to have to be someone like Oprah, Selena Gomez, Ashton Kutcher or maybe even Barack Obama. Do you think there is a room for those with 10 million + followers? That would only be a two-person party, as Justin Bieber and Lady Gaga are the only ones that could get it.
@RyanSeacrest
Ryan Seacrestdon't tell ashton about this… better yet don't tell bieber, he'll beat us both http://t.co/M1lv492

49 minutes ago via UberSocial · powered by @socialditto
@GspanNYC
Jeff GreenspanSo far, @RyanSeacrest has gotten the furthest into the WorldsMostExclusiveWebsite.com Ryan, who's as Twitter famous as you? We'll have 2 see

4 hours ago via TweetDeck · powered by @socialditto
Talk about exclusive.