The Massachusetts Port Authority Board has voted to allow free WiFi for travelers at the Boston Logan International Airport.
"One of the most frequently asked questions from our customers is: 'Why don't you have free WiFi at Logan?' said Thomas J. Kinton Jr., CEO & Executive Director of Massport. "Well, we are pleased to be able to now say 'We do!' "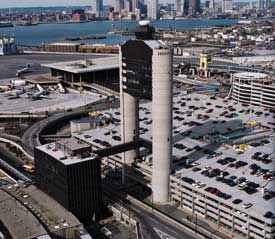 A secure WiFi system was installed through out the airport six years ago at a cost of several million dollars. The charge of $7.95 for the service allowed the investment to be recovered. For the next two years, Massport will continue its partnership with service provider, Advanced Wireless Group, and the free WiFi will be supported by advertising and sponsorship programs.
During the two month period when free WiFi was available as part of a Google sponsorship, use of the network increased nearly six-fold. Users who did not subscribe to a roaming service viewed a Google promotional page be fore accessing the Internet. Under the new system, roaming subscribers will get access and those using the free service will view advertising before accessing the Internet.

Related Articles:
>Google And Virgin America To Offer Free WiFi During The Holidays

>American Expands In-Flight Internet Service
>Google Offering Free Wi-Fi In Airports During The Holidays