AT&T is expanding the availability of its myWireless Mobile app to a couple of new Android devices – the Samsung Captivate and the HTC Aria. The app lets wireless subscribers manage their accounts from their mobile devices.
The app give users access to bill payment, voice and data usage information, the ability to add or remove features and plans, and paperless billing.
"myWireless Mobile is one of our most popular apps with close to four-and-a-half million downloads to date," said Phil Bienert, VP, ATT.COM. "Our customers are looking for quick, efficient solutions and tools that make their wireless experience better. myWireless Mobile centralizes account management needs in one place and gives our customers fast access to helpful features. The incredible response to this app affirms its value to our customers, and motivates our team to make it even more widely available."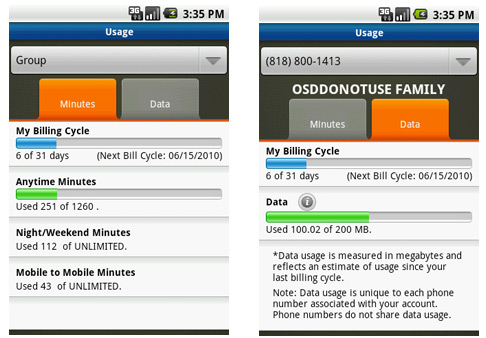 The app expansion comes after a recent nationwide retail store makeover, in which the company revamped 2,200 AT&T stores.
The app can be found at att.com/myandroid, and an account can be set up at att.com/mywireless.