Apple made a series of announcements today, including a new MacBook Air, a sneak peek of Mac OS X Lion, the Mac App Store, a public beta of FaceTime for Mac, and the introduction of iLife '11 with upgrades to iPhoto, iMovie and GarageBand.
The New MacBook Air
The new MacBook Air gives up the physical hard disks in favor of Internet services and solid state flash storage. "We've taken what we have learned with the iPad—solid state storage, instant-on, amazing battery standby time, miniaturization and lightweight construction, to create the new MacBook Air. With its amazing responsiveness and mobility, it will change the way we think about notebooks," says CEO Steve Jobs.
This ought to compete directly with machines running Google's Chrome OS.

FaceTime Comes to the Mac
FaceTime for Mac lets Mac users video call iPhone 4 and iPod touch users (with iOS 4) as well as other Macs. It requires Mac OS X Snow Leopard, and can be downloaded here.
"FaceTime makes video calling to or from mobile devices easy for the first time," says Jobs. "We've sold more than 19 million FaceTime-ready iPhone 4 and iPod touch devices in the past four months, and now those users can make FaceTime calls with tens of millions of Mac users."
The addition of FaceTime to Macs will no doubt inspire plenty of iPhone users to switch to Mac if they are currently using PCs. The feature has been one of the most popuar of the latestr iPhone release. It's certainly been the main selling point from the company's marketing campaigns.
Apple says there are over 19 million iPhone 4 and iPod Touch users with access to FaceTime.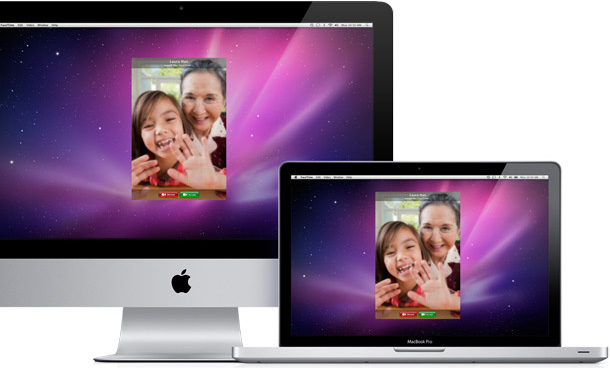 Mac OS X Lion
The new operating system is Apple's 8th major OS X release. The company says it's inspired by many of the iPad's software innovations. It comes with the Mac App Store for desktop apps, Launchpad, which serves as a home for the user's apps, and Mission Control, which provides a new way of viewing everything that's running on the machine, and to instantly navigate anywhere.
"Lion brings many of the best ideas from iPad back to the Mac, plus some fresh new ones like Mission Control that Mac users will really like," says Jobs. "Lion has a ton of new features, and we hope the few we had time to preview today will give users a good idea of where we are headed."
Mac App Store
The Mac App Store is like Apple's existing App Store for Max OS X. You can still purchase apps with an iTunes account and they will download and install in one step. App updates will be delivered through the store. It will actually be available for Snow Leopard in the next ninety days, and will be included as part of Lion.
iLife 11

The new iLife gives iPhoto a new look, makes it easier to edit videos in iMovie, and provides new features for GarageBand, which helps users improve playing and create songs with "Flex Time" and "Groove Matching".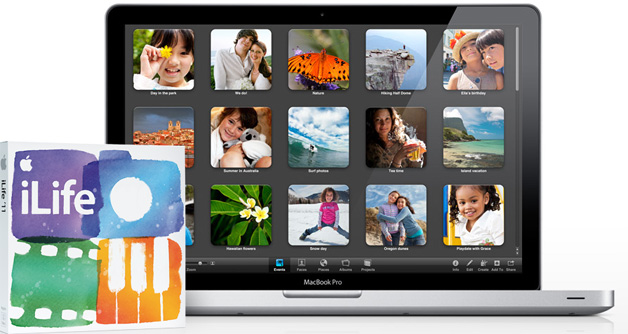 "iLife is widely regarded as the best suite of 'Digital Life' applications in the world, and iLife '11 makes them even better," says Jobs. "iLife now makes it easier than ever to create books and letterpress cards, make amazing movie trailers from your personal videos and post them online, and make your band sound far better or teach yourself piano or guitar."
The suite is free with all new Macs, and costs $49 for an upgrade.