During their "Let's talk iPhone" media event Apple unveiled their latest game changer, Siri a voice controlled virtual assistant.
Apple's VP Scot Forstall took the stage and demonstrated Siri to the packed auditorium, and it was quite impressive, and brave I might add. Scott simply said "What is the weather like today?" – Siri responds – "Here is the forecast for today: Sunny and 70s". To activate Siri you simply just have to hold down the home button, and Siri will begin listening.
Scott went on to say "Do I need a raincoat today?" – Siri responded – "It sure looks like rain today." Several more demos were done, Engadget had a nice photo stream of them, I've included some of the photos below.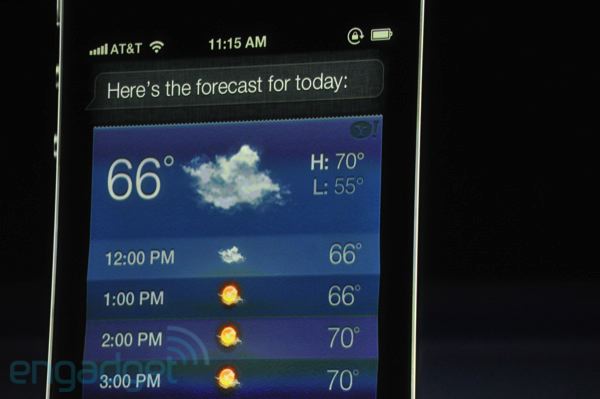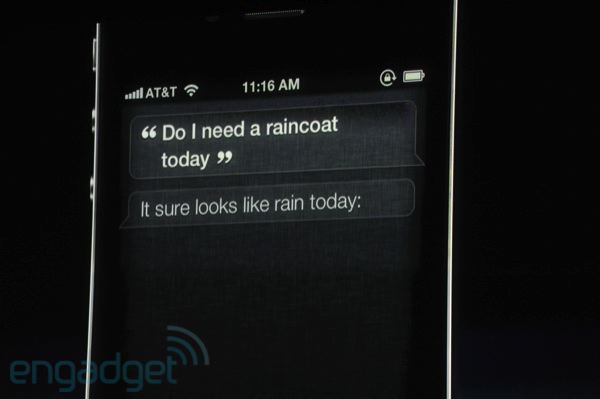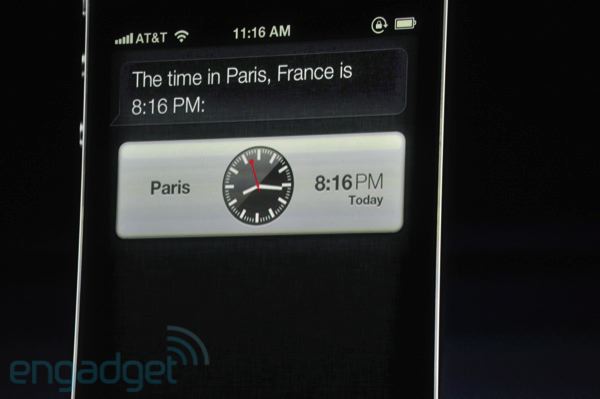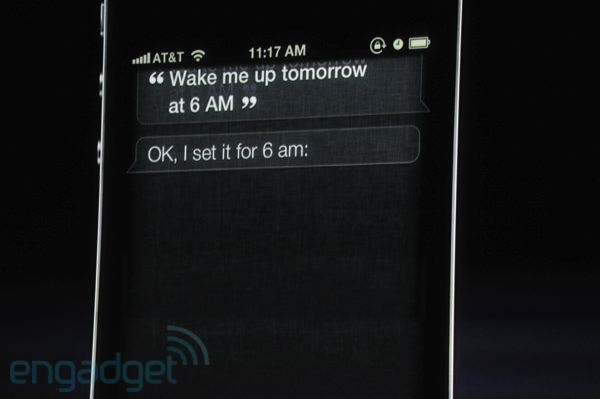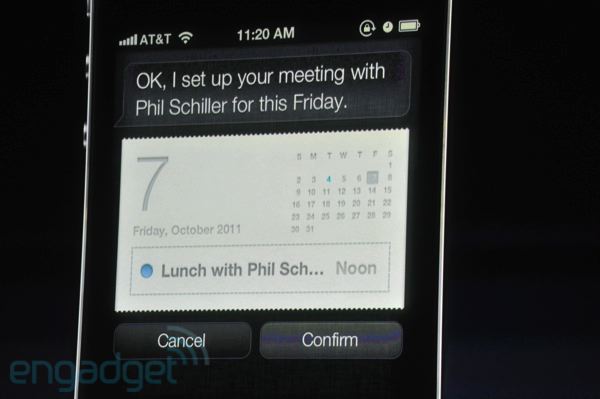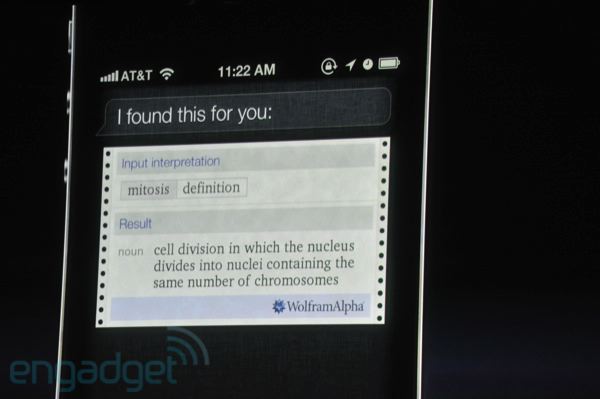 Siri can also read messages back to you, search various sites, schedule you appoints for your calendar, setup reminders for you, and even transcribe text messages for you. Siri will come with built-in support for German, French and of course English.
Siri was acquired by Apple back in 2010 for around $200 million. Below is a video of Siri, before Apple purchased it, so you can see some of the other features: