AOL said today it has launched 100 Patch local news sites and has plans to grow that number to 500 by the end of the year.
AOL plans to hire 500 journalists to support its Patch expansion and it will likely be the largest hirer of full-time journalists in the U.S. this year.
"Today's launch of our 100th site is a significant milestone for us. We began with just three Patch communities in February 2009, and have since made incredible progress toward fulfilling our core mission of providing comprehensive information and trusted, professional news coverage to towns and communities," said Warren Webster, President, Patch Media.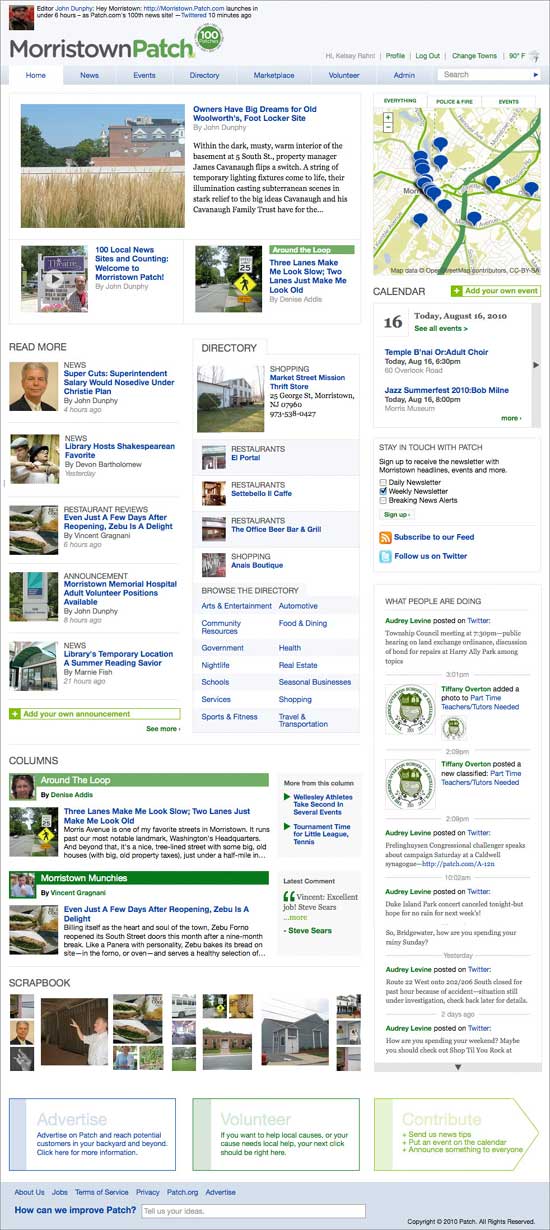 AOL hopes its Patch network will be positioned to tap an estimated $20 billion in local online advertising dollars. Each Patch site is managed by one professional local editor, along with freelancers focused on covering news in a specific community.
Patch sites have launched in California, Connecticut, Illinois, Maryland, Massachusetts, New Jersey, New York, Rhode Island and Virginia. The 2010 expansion includes plans to extend Patch's reach into more than a dozen new states including Florida, Georgia, Indiana, Kentucky, Michigan, Minnesota, Missouri, Ohio, Pennsylvania, Washington and Wisconsin.
"All news is essentially local, and the pace at which Patch has grown shows that the demand for meaningful community news and information is alive and well," said Phil Meyer, Professor Emeritus in the School of Journalism and Mass Communication at the University of North Carolina at Chapel Hill, and a member of the Patch Editorial Advisory Board.