Amazon has announced that more new generation Kindles were ordered in the first four weeks of availability than in the same timeframe for any other Kindle launch.
Additionally, in those four weeks, customers ordered more Kindles on Amazon.com and Amazon.co.uk combined than any other product. That makes Kindle the bestselling product across all products on Amazon for two straight years.
"Kindle is the best-selling product on Amazon.com for two years running and our new generation Kindles are continuing that momentum," said Steven Kessel, senior vice president, Amazon Kindle. "Readers are excited about all that the new Kindle has to offer—50 percent better contrast, 20 percent faster page turns, 15 percent lighter, up to one month of battery life—and a new price of only $139."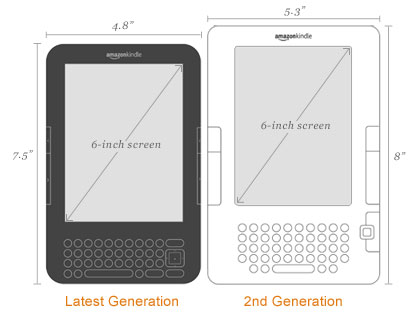 The new Kindle has a new electronic-ink screen and a new design with a 21% smaller body, while keeping the 6 inch screen of the old Kindle. It has built-in Wi-Fi, a graphite color option, and double the storage, holding 3,500 books.
As an added bonus for all of those people that ordered the new Kindles, Amazon also announced that they began shipping today, 2 days earlier than previously announced.