AdMob, which was recently acquired by Google, has announced the launch of its iPad App SDK (software developer kit). A representative for the company tells WebProNews, "AdMob was one of the first companies to launch ad units for both iPhone and Android applications, and now it is driving innovation on the iPad and helping developers start monetizing their iPad applications."
The SDK is available for all publishers. It runs across all devices using the iPhone OS, and supports tow ad formats in native iPad apps: text & tile ads and image ads, both of which are available in the three IAB standard ad sizes: 300×250, 728×90, and 468×60.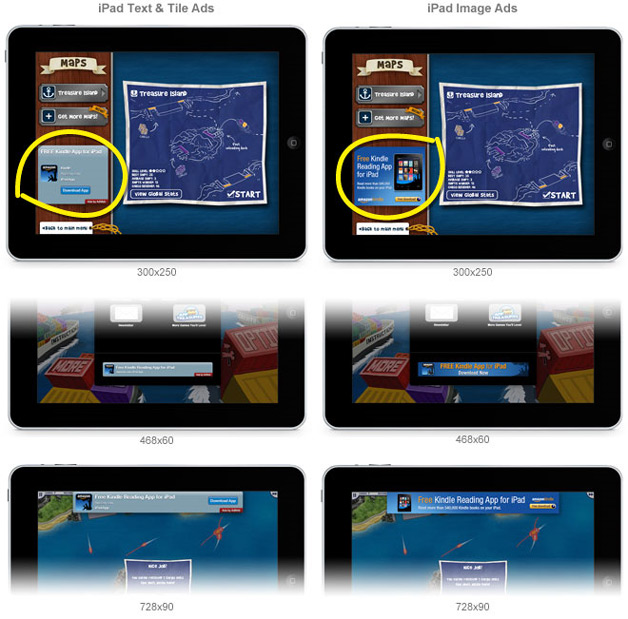 "As part of its commitment to innovation on mobile platforms, AdMob is also giving a sneak preview of the creative potential of iPad ads using HTML5," the rep notes. This can be viewed in a video embedded in this blog post.
According to AdMob, 38% of iPads are already outside of the US, after the initial international release only occurring last weekend. The top five countries, according to AdMob data for May were the United States (58%), Japan (5%), United Kingdom (4%), China (4%), and Canada (3%).
Publishers can download the iPad SDK by logging into their AdMob account and selecting 'Add Site/App' from the 'Sites & Apps' tab in the navigation bar located at the top of the page.