Google Honors Ukrainian Philosopher Hryhorii Skovoroda With Google Doodle
Google is running a doodle on its Ukraine homepage today. The doodle is in honor of the 290th birthday of "wandering philosopher" Hryhorii Skovoroda.
Skovoroda was not only a philosopher, but a poet, teacher and composer. According to the Wikipedia entry from which Google draws its Knowledge Graph result for him, he was so important to Russian culture that he is often referred to as the Russian Socrates.
Google had this to say bout the doodle on Twitter:
Happy 290th to Ukrainian Hryhhorii Skovoroda. Wandering philosopher. Itinerant thinker-beggar. The original beat poet. http://t.co/mAd9dptF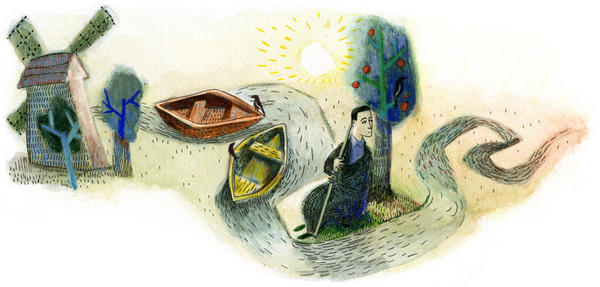 Here's a portrait of Skovoroda, courtesy of Wikimedia Commons:
Comments